IPM Discovery Center 2023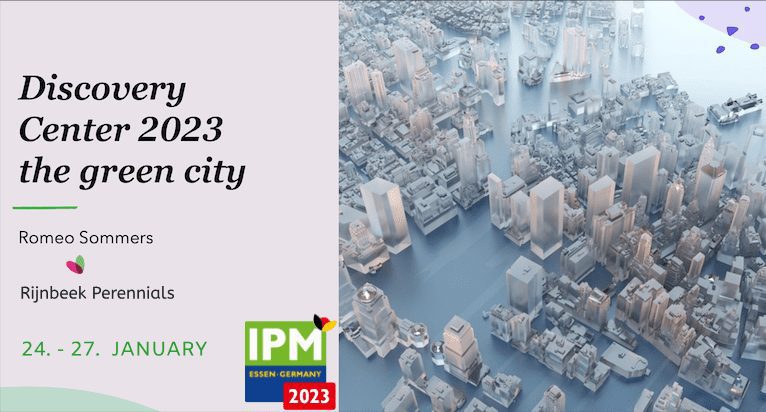 At IPM ESSEN 2023, the IPM Discovery Center in Hall 7 will once again be THE hotspot for retailers.
Under the direction of creative director Romeo Sommers, POS concepts and future-oriented retail trends will be on display – a mixture of showroom, communication area and think tank.
In doing so, the IPM Discovery Center brings together numerous players along the value chain: from plant producers to garden accessories as well as manufacturers of hardware such as grills and grilling accessories, furniture, motorists and suppliers of horticultural technology.
The concepts, which are also vividly explained on guided tours, are based on social trends, but also take into account insights into customers' buying behavior. The IPM Discovery Center will be complemented by a Speakers' Corner with interesting specialist presentations on current topics.
We are happy to use this platform and participate with Romeo Sommers concept The green City at IPM Discovery Center 2023.
You may also attend the daily guided tours at 10:00 a.m. and 14:30 p.m. and learn more about current retail trends and how to inspire tomorrow's clientele.
Please feel free to take a look. We'll be happy to meet you there in person. Please send a short notification mail for a personal appointment to: olga@rijnbeek.com.
-Rijnbeek Team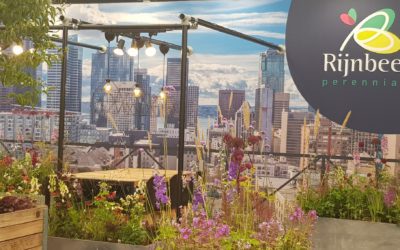 It is with a great pleasure that we invite you to the Four Oaks Trade Show from 6th till 7th of September in Cheshire, UK. This year we would like to surprise you with some nice…
It is with great pleasure that we can inform you that we will be participating at the MANTS show from 5th till 7th of January in Baltimore, USA. Our booth number will be: 2101…
Colours that captivate & enchant...
Breathtaking dark blue
Veronica long. 'Marietta'®
A quite beauty in nude
Anemone rupicola 'Frilly Knickers'®
Cool fires
Crocosmia 'Orange Pekoe'®
50 shades of pink
Achillea mill. 'Crazy Little Thing'®